Planning Services
Planning Services is responsible for overseeing and guiding private development activities in the City of Gridley. Major activities include administration of planning regulations, assistance to the public and to private developers on City permit applications, conducting environmental review under CEQA and providing staff assistance to the Planning Commission and City Council on development related permits. Planning Services is also an active participant on the City's Economic Development Team and is responsible for future planning.
Click here for the updated Gridley General Plan Map
Click here for the updated Gridley Zoning Map
Historic Gridley Downtown Improvments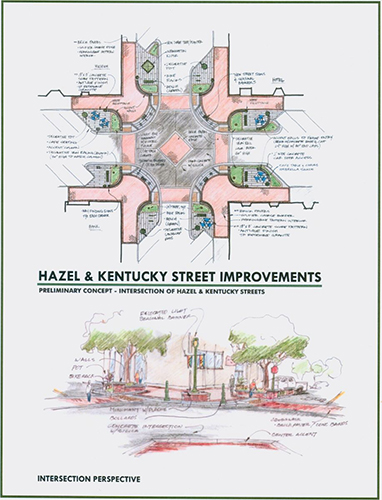 Zoning Administration
Planning staff administers the Zoning Ordinance by responding to public inquires, provides interpretations on development projects, prepares staff reports for Planning Commission and City Council review, and attends public hearings. Revisions to this ordinance are also prepared.
Advanced Planning
All public and private development activities are reviewed for consistency with the Gridley General Plan. Amendments are also processed by the Planning Staff. Special planning studies such as specific plans or development of new ordinances such as Telecommunication Facilities are prepared or overseen by staff.
Environmental Review
Environmental review under the CEQA guidelines are conducted by the Planning staff for all discretionary projects. This involves determination of the appropriate level of environmental review such as whether an environmental impact review is needed.

Butte County Air Quality Management District http://www.bcaqmd.org/

Butte County Association of Governments http://www.bcag.org/

California State Department of Finance Demographic Research Unit http://www.dof.ca.gov/
Contact Information
For Public Outreach Comments:
Planning Services
685 Kentucky St
Gridley, CA 95948
(530) 846-3631
Planningdept@gridley.ca.us