Finance and Utility Billing
The Finance Team provides effective and efficient oversight of the City's fiscal resources. The Department is responsible for financial management of all City funds and for providing central support services to other City Departments. Utility Billing is located at City Hall and is accessible 8:00 am to 4:00 pm. The Finance Team provides the following services:
Accounting - Provide for the accurate and timely accounting and reporting of all fiscal transactions for the City and related agencies
Accounts Payable - Process bi-weekly vendor payments and accounts receivable billings as scheduled
Budget Development - Coordinate the Departmental budget preparation and the publication of the operating and capital improvement budgets
Financial Reporting - Prepare the City's financial statements, coordinate annual audits, file required statutory reports and providing operational information to City Departments
Grant Management - Manage billing for transit, infrastructure, and disaster relief funds from other government agencies
Payroll - Provide bi-monthly payments for the entire City workforce of permanent and temporary employees and file all required reports with the Federal and State government and the State retirement system
Purchasing - Administer the provisions of the Municipal Code relating to the procurement of materials and services at the best value to the requesting Department
Revenue Collections - Collect all general government revenues such as business licenses, transient occupancy taxes, and regulatory permits; as well as enterprise fund revenues such as water, sewer, electric, and transit
Risk Management - Forecast and evaluate financial risks with the identification of procedures to avoid or minimize their impact
Treasury Management - Provide centralized cashiering, check distribution, and investment of idle funds in accordance with state law; manage debt in accordance with existing bond obligations
Utility Billing - The Department is responsible for the Utility Billing services for the Water, Sewer, and Electric Enterprise Utilities. The City has approximately 2,700 residential and business utility customer accounts. The Finance Team processes utility service applications and prepares bills for all customers monthly and maintains a payment service counter located at City Hall accessible 8:00 am to 4:00 pm Monday through Friday. The City of Gridley provides Utility Billing relief accounts that include family members with qaulifying medical issues. Please link on the Medical Lifeline Program form below for more information. For the convenience and health and well being of our customers, the Department has installed a drive-up payment drop box (located behind City Hall) as well as a new drop off box in front of City Hall. Additionally, to provide customers more convenience, the City accepts automated payment and utility start-up applications online.
Utility Billing Assistance - The City of Gridley provides utility billing relief to customers with qualifying medical issues. Please click the "Medical Lifeline Program Form" below for additional information. Utility customers may also qualify for the Home Energy Assistance Program (HEAP) and temporary payment programs. The City may also be able to connect utility customers with not-for-profits than can provide assistance to qualifying customers. Please call (530) 846-5695 for additional information.
Click on the Icon below to sign-up for convenient and safe automatic monthly payments. There are no extra fees for the convenience if you link to your bank account.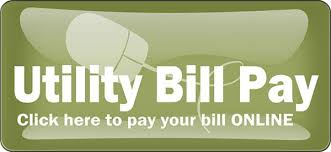 Budgets and Reports
City Financial Statements FY 19/20
Common Forms and Documents
Contact Information
Elisa Arteaga, Finance Director
685 Kentucky St
Gridley, CA 95948
(530) 846-5695
finance@gridley.ca.us