Electric Department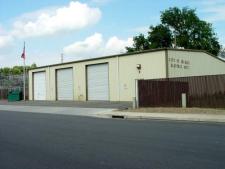 The City of Gridley Electric Utility oversees the delivery of wholesale power, maintains and operates the local electric distribution system, is involved in engineering and advance planning for improvements, replacement and expansion of distribution system, and maintenance and operation of the City's street lighting system.
Distribution System
The Electric Utility Department is responsible for the operation and maintenance associated with the reliable distribution of electricity to residential and commercial customers from the City's interconnection with PG&E's 60 thousand volt transmission line at Gridley's Electrc Substation located on Fairview Drive. Major staff responsibility and associated costs are also appropriated toward new construction, system expansion and replacement, which are augmented and funded through the City's Capital Budgets.
Procurement of Wholesale Power
Serving the Electric Utility, the City Administrator is responsible for the purchase of power for the City. This includes overseeing the City's share of the Northern California Power Agency's (NCPA) generation projects and the Federal Western Area Power Administration's Central Valley Project alloaction.

Butte County Air Quality Management District http://www.bcaqmd.org/

Northern California Power Agency http://www.ncpa.com/

California ISO http://www.caiso.com/
Contact Information
Daryl Dye
444 Fairview Drive
Gridley, CA 95948
(530) 846-5695
electric@gridley.ca.us